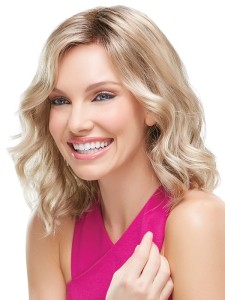 Once you have selected and purchased a hairpiece that makes you feel confident and beautiful, you will want to take the proper steps to care for your investment.
To keep your synthetic wig looking fresh for a long time to come, follow these five tips:
If you have a synthetic wig, heat can damage the monofilament fibers. Don't use curling irons, blow dryers, or hot rollers.
Leave the styling to the professionals. When you purchase your wig, have professional stylists cut and style the wig to fit your face. Even if you are an experienced stylist for human hair, there are special ways to work with a synthetic wig.
You can cook while wearing your wig, but take care not to hold your hair over hot steam, and especially remember not to open the oven. The rush of heat and moisture will ruin the fibers beyond repair.
Use only wig care products on your wig. Shampoos made for human hair can damage a wig's shine and/or color. Hairspray or mousse will leave a residue that holds onto dirt and dust. Wigful Thinking carries the wig care products you need.
Do not use a brush made for human hair to gently comb out any tangles or touch up the wig's style. This type of brush will loosen the curl and stretch out the synthetic fibers. Only a wig brush should be used. Make sure the wig is completely dry before brushing.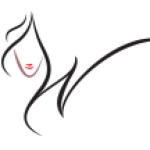 If you have questions about caring for your wig, feel free to contact Caryl at Wigful Thinking. Caryl has the heart of a teacher and will patiently answer any further questions you may have.