Wigful Thinking is your Wig Studio in Hamilton Township, NJ

What if you never had a bad hair day again?
What if you could be ready to go out at any given time?
What if you are ready for a night out on the town on vacation after a long day of sightseeing?
That's the freedom wig-wearing provides you. Looking fabulous at any given time. There are many reasons one would purchase a hairpiece.
Fun, fashion, convenience, and hair loss due to medical conditions.
Since we started our business, we have provided many with the confidence, security, and freedom everyone desires regarding their hair; hair rules!
When our hair looks great, we feel great!
Did you ever notice how people love to look at and compliment each other's hairdos? It's the first thing people notice about us; our hair!

We love hair!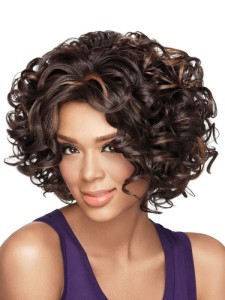 Experiencing hair loss due to medical conditions is a traumatic experience. Wigful Thinking offers compassion, understanding, and dedication to servicing your needs during this time. So many clients have come to the studio in tears, not knowing what to expect. I can attest that they leave with confidence, dignity, and regained femininity once fitted with the perfect piece. And then I see that smile; oh yes, that smile, and they know it's going to be OK…
Personally, I take this journey with each and every client. In addition to the initial process, our relationship will continue whether it be for further instructionals, sizing adjustments, maintenance, or very often to bring in a friend in need and introduce them to their experience and satisfaction at Wigful Thinking.
You are cordially invited to Wigful Thinking to share the experience.

We offer an assortment of wigs in the latest styles.
Human Hair Wigs
Monofilament & Lacefront Wigs
Synthetic Wigs
Formal Hairpieces
Our assortment of wigs includes the finest brands in wig design. Schedule an appointment in our wig studio for a consultation. One-time $65 fee.
Learn more about wig construction terms: Read 4 HANDY TERMS TO KNOW WHEN SHOPPING FOR A WIG
Often asked is the difference between a human hair wig versus a synthetic wig.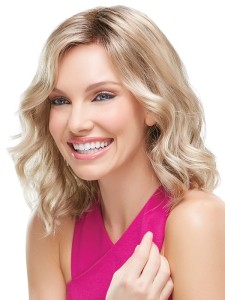 More care is required with human wigs; truly like your natural hair. Synthetic pieces have a built-in memory that keeps the style without using curling irons and/or rollers. However, more HD (heat defiant) synthetic pieces are evolving; this requires additional training. If your piece has this feature, you can curl your piece with a low-temp (270-280*F) curling tool. This process is different than curling your natural hair. Once curled, you must pin, allowing each curl to curl before releasing. As always, you will receive instructions on how to perform this process.
Our Wigful Thinking compassionate expertise can help you choose the perfect styles and colors for you.
Visit our FAQ page to learn more about wig types.