Services
Our Vision
We take each client's personal style, lifestyle and personality, along with facial features, and compose the best possible hair design. We offer a broad spectrum of studio services such as sizing, cutting & styling, cleaning & refreshing, and great hair solutions.
We can accommodate any level of hair loss including: alopecia, trichotillomania, hormone deficiency, chemo therapy, and hair loss resulting from medications.
To take full advantage of everything Wigful Thinking has to offer, it is important that our clients take the time to book an appointment. We completely understand that many clients are undergoing treatment, and we will make every effort to accommodate our clientele. Make your appointment today by calling: 609-249-4811. 
One-Hour Consultation
We offer one-hour wig consultations in our Design Studio. One-time $65 fee. Our talented staff is here to help you with all of your Wig needs. Please call us to set up an appointment so that you will receive a one on one experience. Wigful Thinking Studio will save you time and costly mistakes.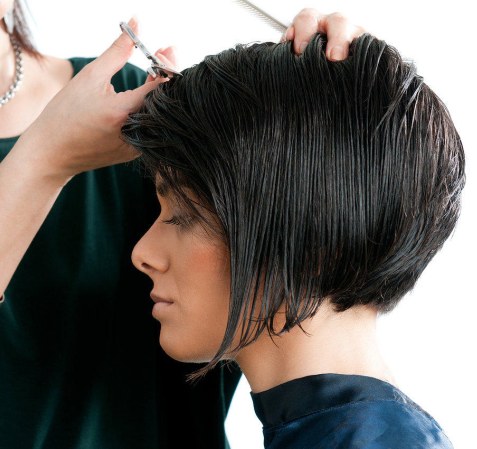 Privacy Room
 
At Wigful Thinking, your discretion will always be respected. A comfortable, pleasant privacy room is available for all of our clients requiring that special place during the process. As always, a guest can join you and support the process.
Wig Maintenance Instructions
 
As wigs and pieces are new to many clients, the care process is critical. How one cares for their piece will result in the longevity and vitality of their purchase. A full tutorial will be provided for cleaning and conditioning all pieces.
Products for both synthetic and human pieces are available. It is important to understand that synthetic products are necessary for use on synthetic wigs. Human hair and blends require specific products to enhance their longevity and vitality.
As with all hairdos, products are used to refresh, provide body, and keep the style in place. Wigful Thinking provides shampoos, conditioners, detanglers, thermal sprays, gels, hair sprays and styling tools for both synthetic and human hair pieces.
-Cleaning, Refreshing & Styling Services-
Synthetic Hair Shaping (ours)
Synthetic Hair Shaping (elsewhere)
Human Hair Shaping (ours)
Human Hair Shaping (elsewhere)
NEW Revive Treatment
The Revive Treatment helps to return sheen to your wig while keeping it manageable and easy to style. The use of high-quality wig products can help to lengthen the life of your wigs and hairpieces.
Custom Sizing (Human and/or synthetic)