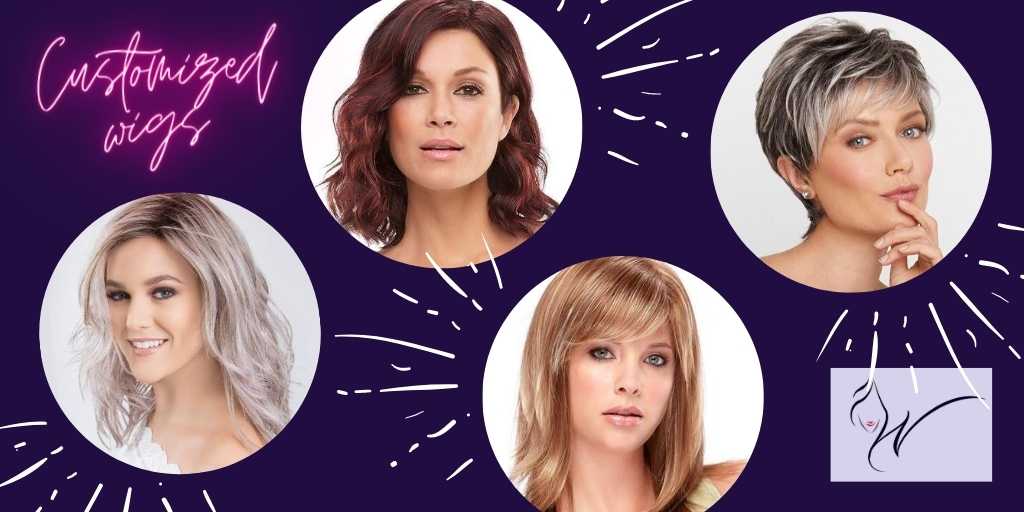 Customized wigs…It wasn't long ago when wigs were mail-ordered. Simply pick a style from the latest ad and a couple of weeks later your new look would appear on your doorstep… or so you hoped. As most of us know all too well, styles that are shown in magazines rarely have the same anticipated allure on ourselves.
The same definitely held true for the one-style-fits-all wigs our mothers once knew.
Customized Wigs
In addition to enhancements in wig texture and quality, the ability to customize wigs can amplify individual features and personality.
Wig Services
At Wigful Thinking, we offer more than high-quality wigs. We provide a wide variety of studio services such as sizing, cutting & styling, cleaning & refreshing, and customized hair solutions. Our services, however, are not limited to the top of our heads.
Wigful Thinking also offers wig eyebrow and reconstruction eyebrow gel to help maintain lashes and eyebrows during and after chemotherapy treatments. Likewise, our range of services includes skincare and cosmetics as well as a unique selection of styling tools and products.
Fun, Fashion, Convenience or Medical Hair Loss
We know that clients arrive at our doors for a variety of reasons. Whether it's for fun, fashion, convenience, or medical hair loss, we're honored to assist matching your outward appearance to your captivating inner beauty.
We know that choosing a new wig doesn't always change life's circumstances, but the increased confidence from feeling- and once again looking- like oneself gives an empowering boost to tackle and embrace each new day.
What Our Clients Say about our Customized Wigs
I received so many compliments on my "new hairstyle" – it made me feel better than I could have imagined. I visited multiple times – wig fitting, instructions on washing and care and later for a wig trim. I would (and do) recommend them without any hesitation – they helped me at a very scary and stressful time and I am extremely grateful.
Contact Wigful Thinking
Contact Wigful Thinking at 609.249.4811 with questions, to schedule a service, or to request your one-hour wig consultation in our design studio today.  Walk-in appointments are temporarily on hold. Visit our Facebook page!