Questions when buying your first wig – No matter the reason why you are shopping for a wig, we all have the same questions—will it look natural, keep its shape, fit securely, and does it require special care?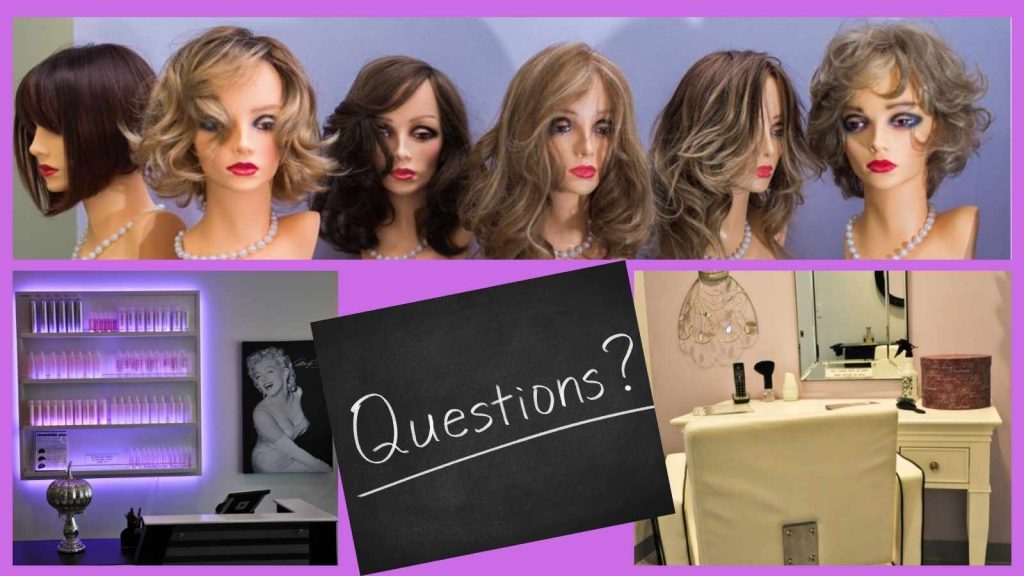 Get answers from someone who understands.
Purchasing a wig can be overwhelming, especially if you're dealing with medical issues and hair loss. Asking the right questions will put your mind at ease.
Caryl Criscio, is a two-time cancer survivor and owner of Wigful Thinking. She remembers and understands the emotional toll hair loss can have, saying, "It is important to me that every woman is taken care of with a confidential, customized hair plan, support, and encouragement."
5 basic questions when buying your first wig:
How do I select a wig that is right for me?
Visit a salon specializing in wigs where you will have the advantage of experienced stylists who will help you with selection based on your personality, lifestyle, facial features, natural hair type, and styling preference.
Synthetic or human hair—which is better?
Human hair wigs are like your natural hair and require more care. Synthetic pieces are indistinguishable from human hair, are excellent in quality, and generally lower in price. The monofilament fiber "hair" used to make synthetic wigs has built-in memory that keeps the style, requiring minimal upkeep.
Can a wig be trimmed and styled?
Wigs are made with 10-30% extra hair, so they can be trimmed, shaped, styled, and fine-tuned just for you by a professional stylist. Human hair wigs can be styled like you would natural hair. Using styling products created specifically for synthetic or human hair wigs will extend the longevity and integrity of your wig.
Will I need special products to care for my wig?
No matter how gentle some products claim to be, they can still damage your wig. Regular shampoos and conditioners won't rinse out thoroughly and can strip shine and color. Hairspray and mousse leave a film, and nylon-bristle brushes will stretch synthetic fibers and loosen the curl. Wig care products are made exclusively to keep your wig looking its best.
Where is the best place to store a wig?
Store your wig in a cool, dry place away from sunlight which can dull color and break down fibers. Use a mannequin head, wig stand, or original packaging. A stylish and compact alternative to a wig box is a wig bag. The bag protects your wig, secures it in place, and is functional for travel.
Wigful Thinking is a full-service wig salon.
In addition to an extensive line of wigs, Wigful Thinking offers a selection of accessories, styling tools, and care products. For your convenience, our salon also offers cleaning, refreshing, and styling services.
Caryl and Olivia will help you feel at ease and guide you along the way with wig selection, fitting, styling, care, and storage.
Consultations are by appointment only, so please give us a call at 609-249-4811 to schedule a time.
Visit Wigful Thinking Wig Studio on Facebook!